Woman in the Middle | July 17, 2017
The near constant salivating in the press over the upcoming premier of season 7 of Game of Thrones is getting on my nerves. I am here to admit I have never watched a single episode of that show. I know, I appear to be one of the few in America who can say that, but it is true.
I have had a life time of not watching must -see TV events, stretching all the way back to "Roots." Everyone was watching Roots except our household. It was all over everywhere but was before DVRs or event video tapes. We either watched it or we didn't, and we didn't. There was no nefarious reason behind it except that some episodes went until 11 pm and I had to go to school and my mom and dad had to go to work the next day. We didn't watch TV past 10 p.m. It didn't matter what it was. I guess I get my strong desire for sleep from my parents. I have always said don't get between me and food or sleep or there is going to be a problem.
By the way, I also didn't watch Seinfeld or Friends. I do admit I did watch the final episode of Seinfeld. It was only half an hour. When it was done, I was reminded why I didn't watch Seinfeld. As for Friends, well I was married and having babies. I couldn't relate to their silly escapades. A friend who was not married and didn't have kids enjoyed Friends quite a bit. But, she could relate to it.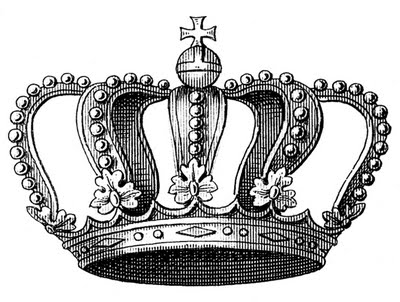 Courtesy the Graphics Fairy
As for Game of Thrones, I have several reasons for not being interested in it.
1. It is on HBO. I don't have HBO. I watch enough TV, I don't need to pay more money for more of it.
2. Blood, lots of blood. Not my thing
3. The older I get, the less I am interested in a show that has a complicated "story arch" that lasts for a whole season. Just give me a good story, finish it up by the end of the program, and be done with it!
4. Fantasy…hum…not really my thing.
So, you GoT watchers out there, you enjoy. Meanwhile, I am going to try and ignore all the hype and go watch the Great British Baking Show. Other than the occasional knife cut, it is right up my alley.