Big Change is Coming
Woman in the Middle | July 24, 2017
My daughters are 25 and 27. So, really, I know I am living on borrowed time when it comes to having my kids at home with me.  According to a recent article in the local newspaper, something like 44% of adults under the age of 34 are living at home in So Cal. This is because we are all still recovering from the great recession, I think, and everyone gets married later, etc….But whatever the case, my job as a Mom is to get my kids ready to fly out of the nest.
Youngest in particular has been wanting to fly. Her room is small, her closet is smaller, and her parents keep asking her where she is going and when will she be back. But with nice one bedroom apartments running about $1400 a month and no time to hunt down that great place that costs less than that, she has stayed at home.
Then, she heard about a former sorority sister who lives with her boyfriend in a house and rents out the extra room. For about half what an apartment would cost, about 20 minutes from work, a short walk from a cute downtown in another city, this is exactly the kind of opportunity she has been waiting for. You see, my baby is frugal, and she could afford that $1400 a month apartment, but she wouldn't be able to save any money if she took that on.
Well, she went to look at the house and has decided to go for it. The room becomes available September 1st. So, I have a little over a month to love on her and drive her nuts and make her REALLY want to move out. Then she gets to take an even bigger step into adulthood and I get an extra bedroom. It is a win/win, but I am sure Mom will still cry at some point. It is what we do when our babies leave the nest.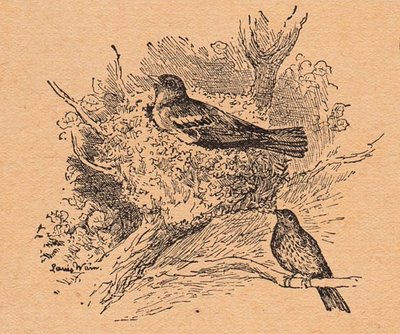 Courtesy The Graphics Fairy